Our proprietary property
transaction data
DATA
Buyers, sellers, prices, cap rates...
Up to a hundred cases delivered monthly in PDF and Excel formats..
Monthly analysis reports on
market trends
REPORTS
In-depth analysis on local market trends, transactions,
rents, etc. Each PDF contains up to 20 pages.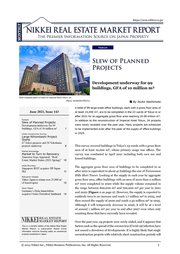 Feature
Slew of Planned Projects
Development underway for 99 buildings, GFA of 10 million m2
A total of 99 large-scale office buildings, each with a gross floor area of at least 10,000 m2, are to be completed in the 23 wards of Tokyo in or after 2021 for an aggregate gross floor area reaching…
Daily news updates on
transactions, strategies, etc.
NEWS
Filled with current, hard-to-find actual information on buying, selling, and leasing deals. Up to five new articles daily.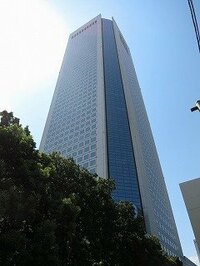 NTT-AT moving to Tokyo Opera City in Shinjuku
NTT Advanced Technology (NTT-AT) will relocate its headquarters to Tokyo Opera City Tower in Nishi-Shinjuku, Shinjuku-ku.
Viva Home selling Narashino Store, gaining Y10bn
Saitama City-based home improvement center operator Viva Home will sell a store in Narashino City, Chiba Prefecture. The profit from selling the property is approximately 10 billion yen [$89 million].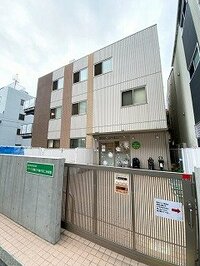 Akarui Mirai Asset acquires nursery school in Isogo-ku, Yokohama City
Chiyoda-ku based Akarui Mirai Asset, which is engaged in the operation of nursery school funds, acquired an authorized nursery school in Isogo-ku, Yokohama City. The seller was...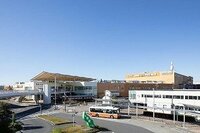 Frontier REIT to acquire three properties for Y22bn
Frontier, a REIT sponsored by Mitsui Fudosan, will acquire three properties including a quasi co-ownership interest in a retail facility in Misato City, Saitama Prefecture. The total acquisition price is 22.11 billion yen [$200 million].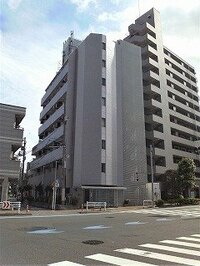 Kyoto company obtained rental apartment building in Oi, Shinagawa-ku
Kyoto City-based New Urban Project acquired a rental apartment building in Oi, Shinagawa-ku, Tokyo.
Seibu Railway sells golf range in Yokohama City
Seibu Railway of Tokorozawa City, Saitama Prefecture sold a golf driving range in Fukuura, Kanazawa-ku, Yokohama City, Kanagawa Prefecture.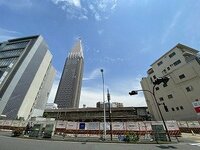 SPC financed by Tecra acquires former Yoyogi Kaikan site
Yoyogi Ekimae Kaihatsu TMK, a special purpose company invested in by companies including Yokohama City based Tecra, which is engaged in the real estate and construction businesses, acquired 312 m2 of land in Yoyogi, Shibuya-ku.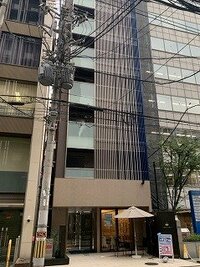 Hong Kong's investor acquires Osaka hotel
Glory Limited GK, which is a special purpose company invested in by an investor in Hong Kong, acquired a hotel in Minami-Semba, Chuo-ku, Osaka City.
MORE SURVEYS AND ANALYSIS
Our regularly updated proprietary survey on market trends.
About Us
For more than 140 years, Nikkei has been providing unparalleled coverage of Japan's economy, industries and markets. The group's business portfolio includes publishing, broadcasting and the Nikkei 225 stock index. Its flagship newspaper, The Nikkei, has a circulation of approximately 3 million. With 37 global bureaus and over 1,300 journalists, Nikkei is ideally positioned to provide Asian news and analysis to a global audience.
Subscription Inquiries
For questions on fees, passwords, etc.,
please contact Customer Service. >>